How to Roast Sunflower Seeds?
Share
Issue Time

2022/02/10
Summary
This article will share with you the specific method of roasting sunflower seeds for your reference and learning.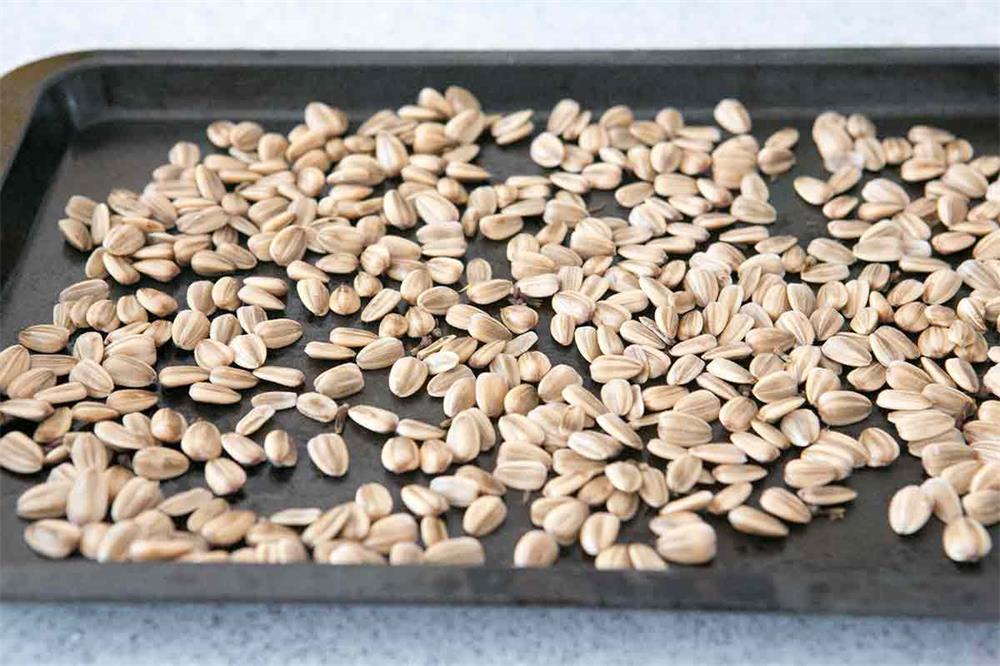 Roasted
sunflower seeds
are a delicious and nutritious snack for a casual evening or entertaining casual visitors. Roasting sunflower seeds, either hulled or hulled, is easy, and we've shared the specifics of how to roast them below.
Roasted Shelled Sunflower Seeds
1. Put the shelled sunflower seeds in a large bowl. Add enough water to cover the sunflower seeds, which will absorb the water so they won't be too dry when roasting.
2. Add 1/3 to 1/2 cup of salt. Stir in sunflower seeds, salt, and water. Let it sit overnight to allow the sunflower seeds to fully absorb the saltwater, making them more flavorful.
If time is not enough, you can put sunflower seeds and saltwater in a pot and simmer for one and a half to two hours. If you don't want salty sunflower seeds, you can skip this step.
3. Drain, pour off the brine and blot dry with absorbent paper.
4. Preheat the oven to 300°F/150°C. Line a baking sheet with parchment paper and sprinkle a layer of sunflower seeds on top. Be careful not to let the sunflower seeds stack up.
5. Bake the sunflower seeds for 30 to 40 minutes, until the shells are golden brown and the shells of the sunflower seeds are slightly cracked. Toss the sunflower seeds from time to time to ensure a consistent roast on both sides.
Add a teaspoon of butter while it is still hot, mix well, and enjoy. After making more, let it cool in the baking pan and store in an airtight container for later enjoyment.
Roasted Sunflower Kernels
1. Put the hulled sunflower seeds in a fence or a colander and wash with tap water to remove debris, impurities, and empty shells.
2. Line a baking sheet with parchment paper and preheat the oven to 300℉/150℃.
3. Spread the sunflower kernels in a thin layer on the parchment paper. Be careful not to let the sunflower seeds stack up.
4. Place in the oven and bake for 30 to 40 minutes or until the sunflower kernels are browned and crispy. Stir every now and then to brown them on both sides.
5. You can eat it while it's still hot, or put it in an airtight container after it cools down and enjoys it later. If you want a salty taste, sprinkle a little salt on the sunflower seeds in the roasting pan while it is still hot.
If you want to roast delicious and nutritious sunflower seeds, you must not only pay attention to the matters when roasting but also choose high-quality sunflower seeds. If you are interested in this, please send your needs to us, we will give you satisfactory feedback in time.
GOODLUCK is an experienced supplier of
agricultural products
. We have a complete management system and strict quality inspection department to fully control the production links of the products. Our high-quality products and thoughtful one-stop service have won the unanimous praise and trust of many customers. Our products have passed multiple safety and health certifications and are distributed in many countries and regions. If you are interested in our sunflower seeds, please contact us immediately!