10 Surprising Health Benefits of Eating Chili
Share
Issue Time

2022/06/23
Summary
The antimicrobial properties of capsaicin inhibit bacterial growth by up to 75%. Even if we refrigerate our food now, adding chili peppers, hot sauces, and hot powder to our food can still protect us from food poisoning. Here are 10 health benefits of chili peppers.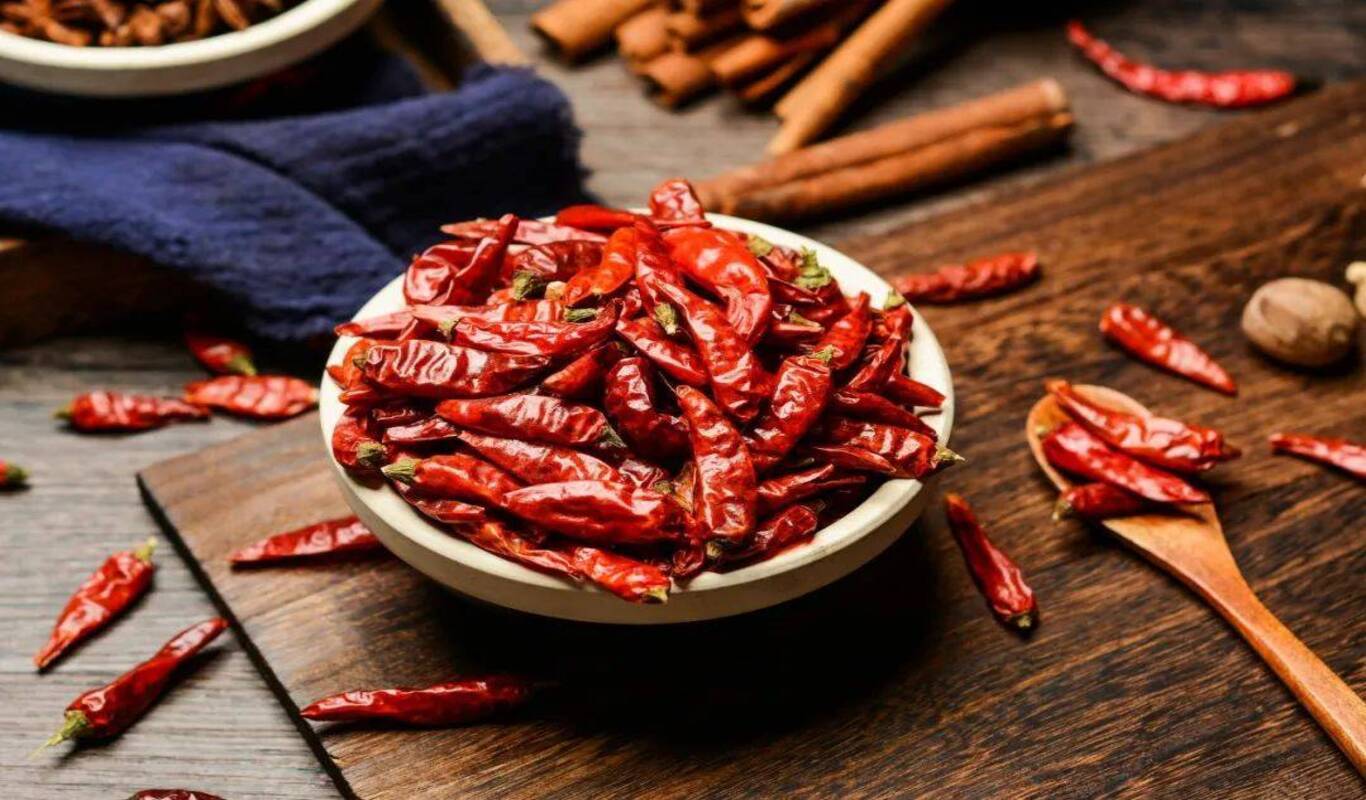 The documented health benefits of
chili
peppers continue to grow at an alarming rate, similar to the growing popularity of consuming hot meals in various forms. The calories and health benefits come from a chemical called capsaicin.
Historically, before the invention of refrigeration, adding spiciness to foods helped prevent spoilage in warm climates. The antimicrobial properties of capsaicin inhibit bacterial growth by up to 75%. People in cultures that lived and survived thanks to the use of various spices passed on spicy recipes and taste buds to their close relatives who craved that extra zing in their food.
Even if we refrigerate our food now, adding chili peppers, hot sauces, and hot powder to our food can still protect us from food poisoning. To maximize these health benefits, eating the hottest peppers amplifies these effects.
Here are 10 health benefits of chili peppers.
1. Good for the digestive tract
It may sound counterintuitive, but the capsaicin in chili peppers is actually an anti-irritant. Ulcer sufferers have been told for years to avoid spicy foods, but research shows chili peppers can be beneficial for ulcers.
For example, pepper provides trace amounts of antioxidants and other chemicals to help with digestive problems, such as healing an upset stomach, reducing intestinal gas, treating diarrhea, and as a natural remedy for cramps.
It does this by reducing the acidity in the digestive tract that causes ulcers. It also helps produce saliva and stimulates gastric juices to aid digestion.
2. Promotes heart health
It also helps the circulatory system and prevents heart disease by lowering serum cholesterol and reducing lipid deposits, thus reversing excessive blood clotting. It also dilates blood vessels to help blood flow.
3. Relieves migraine headaches
Have you ever felt pain in the only part of your body you focused on until you felt more severe pain again? When your brain focuses on the new injury, the old pain disappears.
This phenomenon occurs with migraines when you consume chili peppers. Your body becomes less sensitive to migraines and your overall pain is lessened.
4. Relieve joint pain
Because the capsaicin in chili peppers has powerful pain-relieving properties, it can be applied to the skin to reduce the chemical P, which transmits pain messages to the brain.
Eventually, pain receptors deplete the body's reserves, exhausting itself. Once this happens, capsaicin acts as a pain reliever. It is effective for shingles, HIV neuropathy, and other types of pain.
5. Improve metabolism/promote weight loss
Chili peppers speed up the metabolic rate by creating a thermogenic process in our body that produces heat.
The process uses energy, thereby burning extra calories. Also, if chili peppers are eaten at breakfast, appetite is suppressed for the rest of the day, which ultimately aids in weight loss.
It can even alter the protein in your body to fight fat accumulation.
Capsaicin has also been studied as a holistic weight loss method. It will selectively destroy nerve fibers that send messages from the stomach to the brain.
6. Quells psoriasis
Psoriasis is an itchy skin condition that causes ugly patches of skin. Capsaicin cream will significantly reduce the number of replicating cells and help reverse autoimmune skin damage.
7. Reduces cancer risk
Because the capsaicin in chili meat has antioxidant and anti-inflammatory properties, it is being studied as an anticancer agent. It reduces the growth of prostate cancer cells while leaving normal cells unharmed.
Studies have also shown that consuming large amounts of chili peppers is effective against breast, pancreatic, and bladder cancers.
8. Fights the flu, colds, and fungal infections
Chili peppers are rich in beta-carotene and antioxidants that support your immune system and help fight colds and flu.
Research has found that nasal sprays containing capsaicin can reduce nasal congestion. The elevated body temperature caused by ingesting chili peppers triggers the immune system to fight the norovirus (cold) and flu viruses.
Consumption of peppers combats 16 fungal strains by reducing fungal pathogens.
9. Prevent bad breath
To keep your significant other attractive, eating chili powder can act as a disinfectant for the air you exhale by improving the smell of your breath.
10. Prevent allergies
Chili peppers can help prevent allergies and allergy symptoms due to the anti-inflammatory properties of capsaicin.
The various benefits of chili peppers are described in detail above. If you want to buy chili peppers, please
contact us
.
Goodluck is a professional
agricultural product supplier
. "Quality is the life of an enterprise, and integrity is the soul of an enterprise!" In line with this purpose, our experienced staff will discuss your needs at any time to ensure full customer satisfaction. We are always committed to strict quality control and responsive customer service. In addition, we have obtained the People's Republic of China Entry-Exit Inspection and Quarantine Quality and Weight Certificate. Our company has more than 15 years of experience in the global agricultural supply and is well received by customers around the world including North America, Europe, the Middle East, etc.